Ostreopsis, a worrying presence of this seaweed on the Basque coast?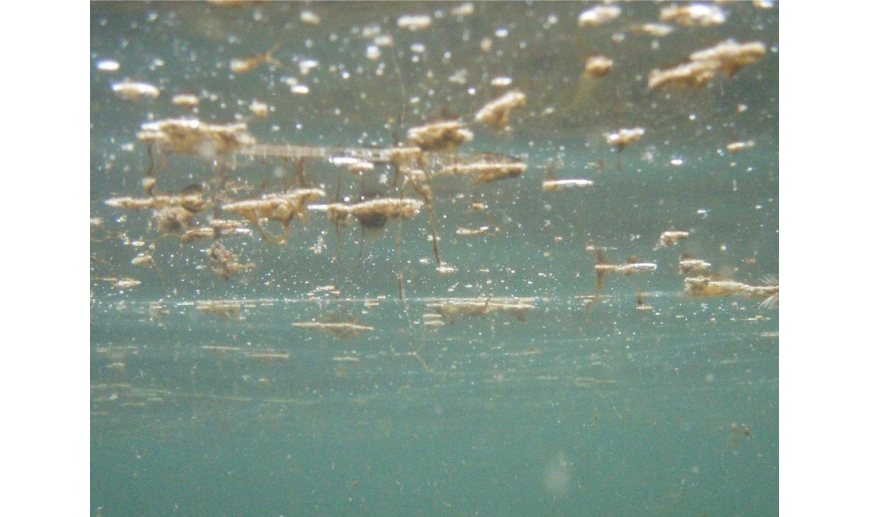 Ostreopsis, a worrying presence of this seaweed on the Basque coast? 
 Photo credit: Le Point newspaper
Here are 3 causes of the appearance of Ostreopsis algae:
1- The primary cause of algae growth is high water temperature: Ostreopsis algae develop when the water temperature reaches 20°C or more. Climatic variations can favour their proliferation.
2- There must be specific environmental conditions: We're talking about low water circulation and high light levels, which can favour the growth of algae by photosynthesis. This means that light energy is stored in the chemical bonds of a well-known compound: glucose. This encourages algae growth.
3- Proliferation from the Mediterranean: Ostreopsis algae, originally from tropical and Mediterranean regions, have started to spread in the Atlantic and are now reaching the French coast, including the Basque coast.
What are the consequences for health and the environment?
1- Human health problems: Ostreopsis algae can cause symptoms such as headaches, nausea, skin irritation, gastric problems and respiratory problems in people exposed for too long. The French national health and safety agency recommends preventive measures for professionals working near beaches.
2- Beach closures: Due to the presence of Ostreopsis algae, some beaches on the Basque coast had to be closed to ensure the safety of bathers and visitors.
3- Impact on the marine ecosystem: Ostreopsis algae can have harmful effects on organisms.
such as fish and crustaceans, are disrupting the ecological balance of coastal ecosystems.
Ifremer spp (@ IFREMER Arcachon)
What can be done to combat these algae and prevent the risks?
 Increased monitoring: It is essential to increase monitoring of the presence and growth of Ostreopsis algae on all beaches where water-based activities take place, including swimming, surfing and sailing. Regular and frequent sampling should be carried out to assess the presence of the algae.
Awareness and education: Greater public awareness of the risks associated with Ostreopsis algae is needed. Local authorities and environmental organisations such as  Surf rider can play a key role in informing people about symptoms, precautions and prevention measures.
Reducing coastal pollution: It is important to reduce sources of pollution, including sewage discharges, excessive nutrient inputs from agriculture and chemicals that can encourage algae growth. Beach clean-up and litter collection initiatives, such as those run by the Magic surf school, can help reduce coastal pollution.
In the event of pollution, raise the purple flag © Crédit photo : Bonneville Muriel
Don't panic! To find out whether it's safe to go splashing in the water, all you have to do is look at the flags, and in particular find the purple flag. When levels of these toxins exceed acceptable thresholds, local authorities take action to protect the public by banning swimming and raising the purple flag. Ostreopsis algae has already led to the closure of beaches at Anglet, Biarritz and Saint-Jean-de-Luz.
An alternative to swimming: if there are purple flags on your holiday in the Basque country, you can always take the opportunity to visit the area by bike. The Vélodyssée offers hundreds of kilometres of cycle paths along the coast. Whether on a classic mechanical bike for the more adventurous, or an electric bike, the experience will be an excellent way to discover the region. Don't hesitate to visit our Marty bike rental site to see what equipment we can provide.
See you soon on the waves or on the roads!
Martin