Best spots of the Basque country to begin surfing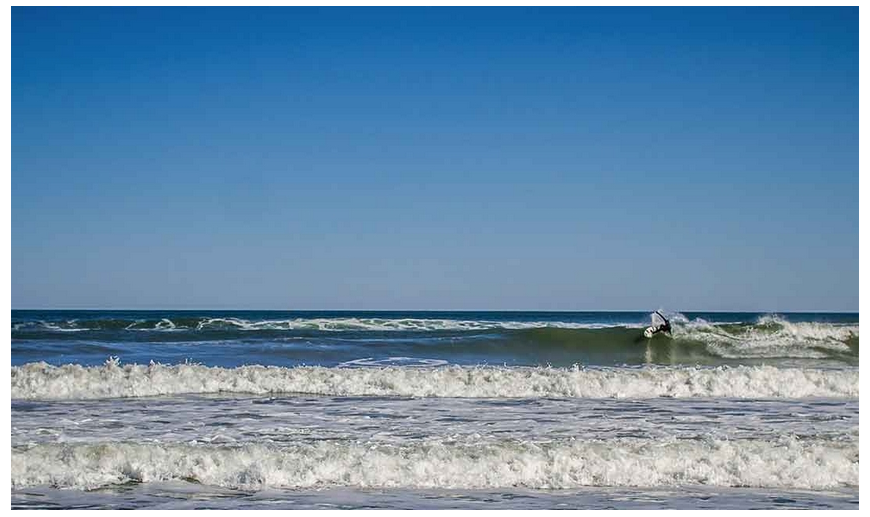 When you begin, it is not easy to know which beaches offer the most accessible waves and adapted to your level. Don't want to be in the middle of experienced surfers and risk your life (and other ones) in dangerous waters with strong current. That's why we list the best beaches for beginner surfers. Read this article and you will know which spots are made for you!
Bidart centre
The "plage centrale" of Bidart is a good one for beginners. It's a beach break, it means that the waves break on a sand bottom, that is perfect when we start and when we don't want to take risks. We advise you to go there at low tide (to have foot everywhere) and when the swell does not exceed 1 meter.
Hendaye
Located near to the Spain border, this beach is perfect for beginners. Indeed, because of its northern orientation, the swell has more difficulty to return, the waves are therefore smaller and in addition, the flat bottom creates relatively flat waves, which leaves a lot of time to the take-off. Moreover, the beach is long (3,5km) that enable to not being bonded ones to others, and the beach has also a sand bottom that makes the surf practice ideal for beginners.
Cenitz
This spot located in Guéthary is quite complete because these conditions allow surfers from every level to have fun. It's a reef break, that means that the waves break in a rocky bottom, so you need to be careful. Cenitz can only be surfed at high tide, that makes its particularity and that attracts several surfers. We advise you to go there only when the tide is high and when the swell doesn't exceed 1 meter.
Parlementia
The Parlementia beach is also located in Guethary, 20 minutes away down south from Biarritz. This spot is in general for the most experimented, but when the waves are little, it can be surfed by beginners too. You also need to be careful on the reef break at low tide. The spot is accessible to beginners when the swell does not exceed 1 meter.
Côte des basques
This Biarrote beach is very coveted by beginner surfers but also by more experimented. Indeed, many surf school practice on the north part. Its idyllic setting, its beach break and its surf culture has made it begin one of the most famous and renowned beach by regional surfers. Get to know the tides before you go. It's necessary to surf only at low tide because at high tide the beach disappears and it's difficult for surfers to get out of the water.