health advice on surfing the basque coast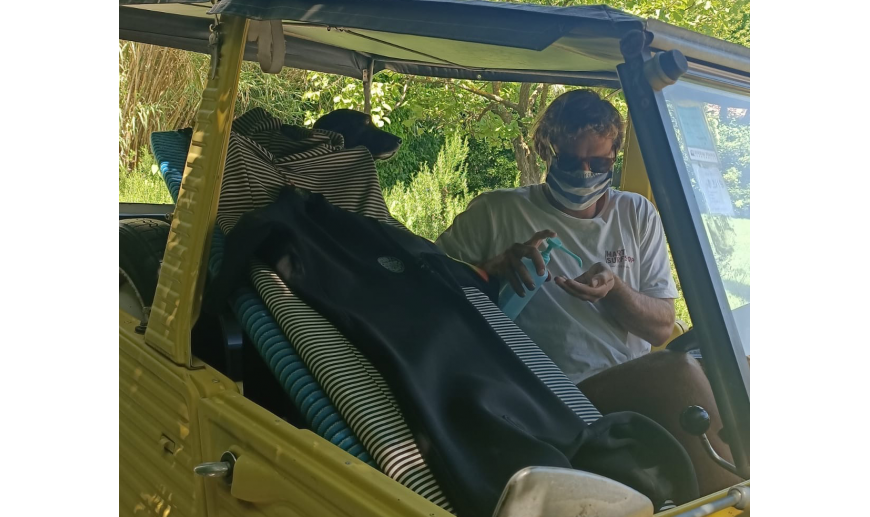 Surfboard rental and Covid 19 on the Basque Coast
After 2 months of "closed beach" following the measures taken to deal with covid 19, our beaches are finally reopening with a concept of "dynamic beaches". Marty surf delivery has tried to collect as much information as possible in order to offer you a new concept of surf gears rental to match the health recommendations.
We contacted the French surfing federation as well as Bénédicte, surfer and 5th year medical student at the faculty of Brest to help us set up the modalities.
Our Marty surf delivery X Covid19 charter
Disinfection of surfboards and wetsuits using certified products

 
The boards will be systematically wiped with a "Virus killer" spray in accordance with NF T 72 281 standards. We will try to show the surfboards as much as possible to customers without them needing to touch them.
The wetsuits will be washed in a bucket containing a product (biodegradable) which can eliminate all traces of virus and will then be exposed to the sun.
If you have chosen the "home delivery" option; all precautions will be taken on our side during delivery. We promise to wear a mask and to use hydro alcoholic gel regularly.
The surf gears ordered can be placed in the garden, on the terrace or in the entrance of your apartment.
Payment system via mobile application
In order to avoid any contact, we will continue to offer you a means of payment via smartphone application such as Paypal, Lydia, or instant transfer.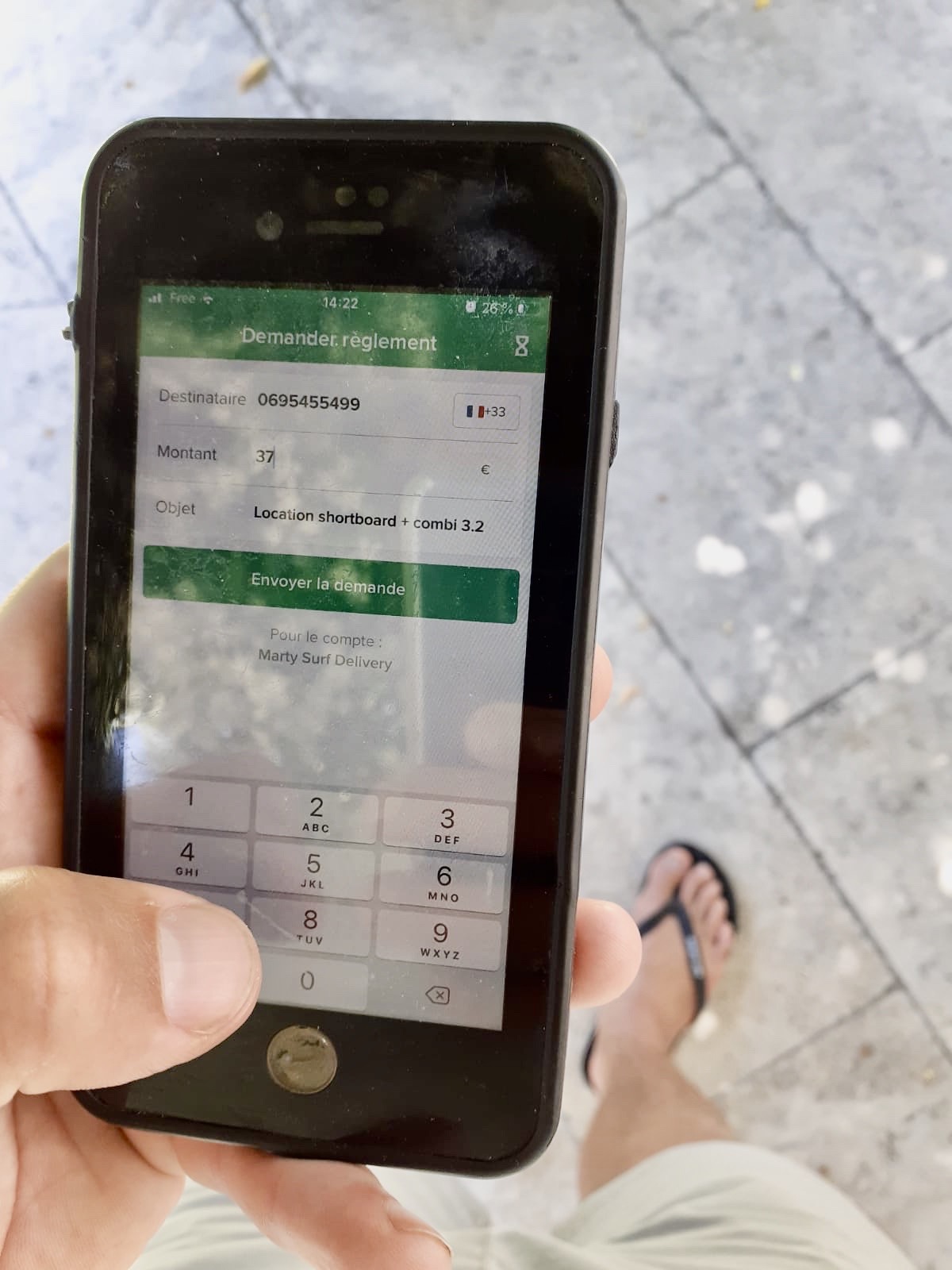 Surf Shop rules
At our store on Bidart, we are committed to respecting the following rules imposed by the government:
Restriction on the number of people in the store

Provision of hydro alcoholic gel

Respect for social distances

Regular disinfection of the store

Installation of a plexiglass window at the checkout

Disinfection of the payment monitor after each use

Our surf tips in Covid19 time
In addition to the advice of the « Fédération Française de surf » below, here are some tips that we can give to customers who will come to rent their surfing equipment from us this summer.
We will try our best to show you the best beach to go surfing according to the conditions of waves, wind, tide and the crowd in the water to avoid unnecessary trips (we will even give you access to the webcam if necessary).
We will offer you our electric bikes fitted with a surf rack to make your trips even more secure (check our bike rental service here)
We advise you to respect (even more) the priority rules and try to choose a slightly less crowded peak (even if we know that it is hard in summer).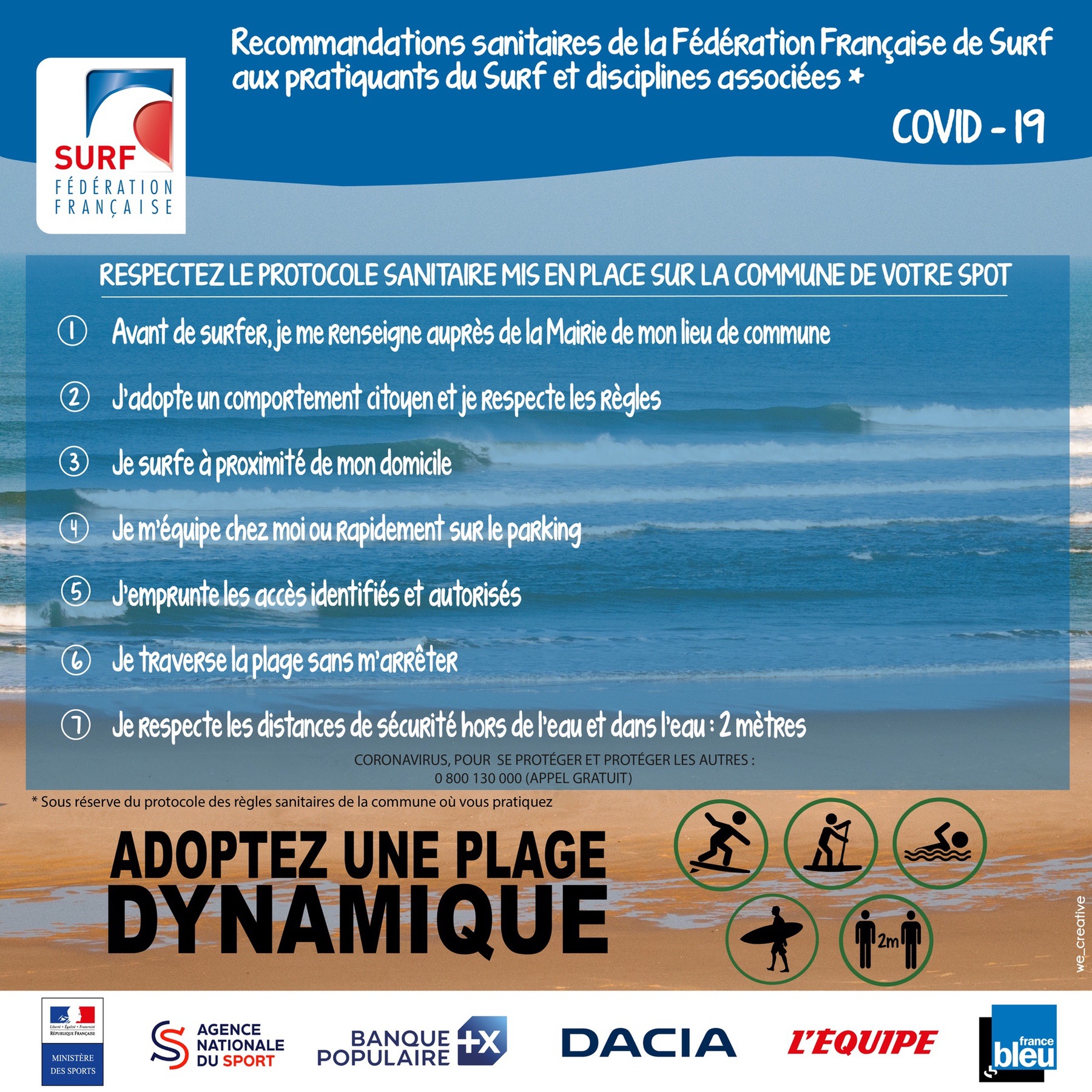 We will be open from June 1st at 111 avenue de Biarritz, 64210 BIDART and will continue to deliver free of charge throughout the Basque Coast.
Do not hesitate to contact us if you have any questions regarding your next surfboard rental.
Enjoy the surf,
Marty