How to travel with your surfboard in France ?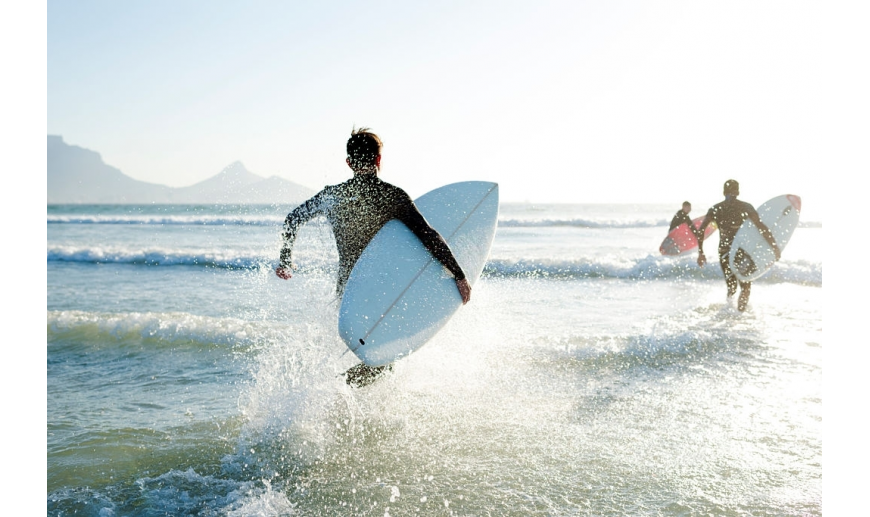 You can't wait to schedule your next surf trip? to put your little board back in the water that's starting to collect dust? But before that, come the usual questions...
Does the airline I'm traveling with take boards longer than 8' on board? Can I take my board in the subway? Should I take a cab? A special cab (big enough to transport a surfboard)? What about the train? Is it possible to travel with your surfboard in the train? What surfboard length is allowed? 
We will try to answer these questions and reduce your "pre" surf trip stress.
1) Transport with the train 
It is not possible to bring your surfboard on the train. The maximum size of luggage allowed is 1m20 by 90 cm in a bag, in other words, it is only possible to bring a bodyboard. 
Unless you have created a folding board, it will be difficult to take your board with you legally. The fine for not respecting this law can be up to 50€. 
The SNCF offers a service called "Mes Bagages" which offers to take care of your luggage and deliver it to your home for about 80€ (cost varies depending on the luggage and the route). This is the only legal solution for your surfboard to accompany you on your train trip. 
2) Transport your board by plane 
It is possible to carry your board in your board bag on the plane. Depending on the airline company, this may incur an additional cost. 
The important thing is to be well informed about the policies of the company for the transport of surfing articles, which allows to avoid any bad surprises. Do not hesitate to contact them directly.
Remember to check the weight and dimensions allowed. It is also important to protect your board to avoid damage during the trip.
You can protect the nose and tail (the most sensitive parts) with bubble wrap and remove the daggerboards. 
It is not uncommon to find your board broken or damaged. 
Here is a list of airlines at Biarritz airport and their regulations on transportation costs: 
3) Transport your board with your car. 
Inside: It is possible to put your surfboards inside your car, although this method is quick and easy, it takes up space and is illegal. The Highway Code stipulates that it is forbidden to carry bulky objects inside a car. You can be fined for doing so.
Rigid roof racks: Roof racks are an effective method when you have the necessary equipment. In addition, you need straps and roof rack protectors. The disadvantages are the price of these bars as well as the time of installation and uninstallation. It is not recommended to leave them on the car because they increase the fuel consumption.
Soft racks : Soft racks require a 5-door car, they are very practical to install and uninstall and allow short trips. However it is not ideal on the highway, it is not made for long distances.
4) Other solution 
Bringing your board with you requires investment and organization. 
It may be wise to decide to rent a board directly on site.
If you bring your latest performance shortboard and the waves are small and soft you will have made all this effort for nothing. 
If you decide to rent a board, all these complications are avoided, you can choose a board adapted to the conditions, without taking the risk of damaging it on the way. 
The cost of renting will be about as high as the cost of transporting your equipment. 
Renting will also allow you to test new boards and discover new sensations. 
If you come to the Basque Coast or the Landes, don't hesitate to call Marty Surf Delivery which has a quiver of about 150 quality boards adapted to all levels and all styles of surfing.
Good surfing, 
Marty