discover the surf spots of the Basque coast: La côte des basques of Biarritz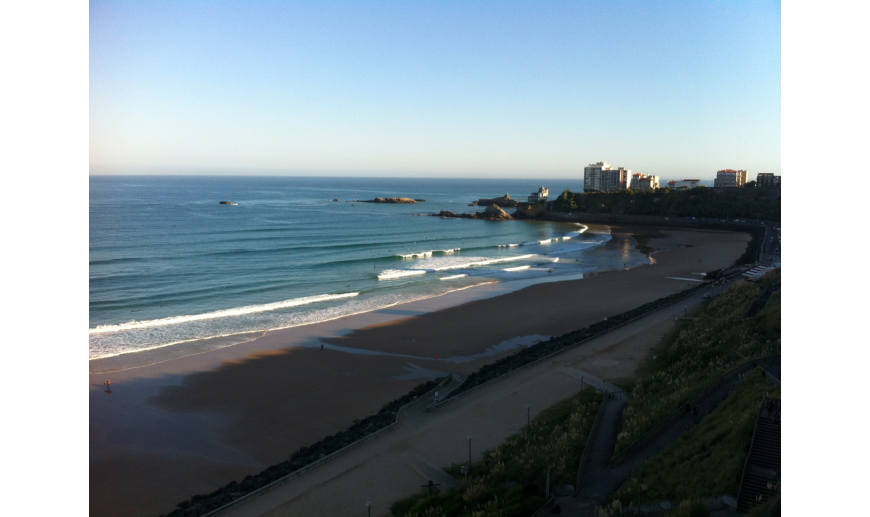 SURF SPOTS IN BIARRITZ: LA CÔTE DES BASQUES
The "Côte des Basques" is one of the  most famous beach of the coast line, it is the first to see surfing in France in the 50s, with the famous "tontons surfeurs", which saw their curiosity awakened when the two Californians Dick Zanuck and Peter Viertel surfed for the first time in French history in 1956. From then, the "uncle surfers" act as ambassadors for this surprising new sport and develop the first plastic boards as well as the first surf school on the famous Basque coast.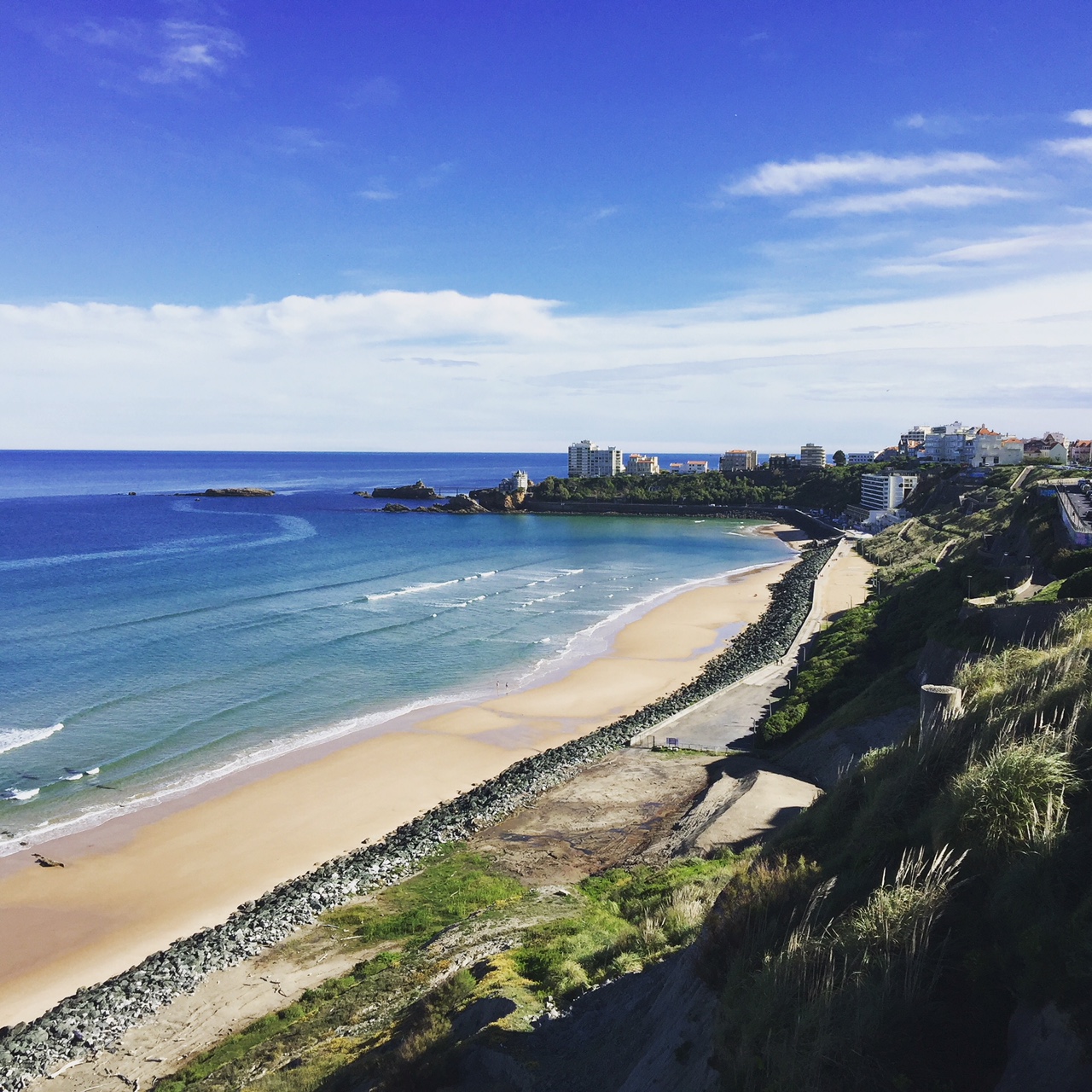 Today much more known, it attracts many visitors each year for its idyllic setting, it has also been elected several times the most beautiful beach of France by major travel sites. Much appreciated of longboard surfers, its beach break is one of the most coveted in Biarritz.
The spot is recommended for a swell ranging from 3 to 6 feet, at low tide until mid-tide  (3h before low tide until 3h after). If you surf on a windy day, get closer to the north wall of the spot it will shelter some winds (North / Northwest).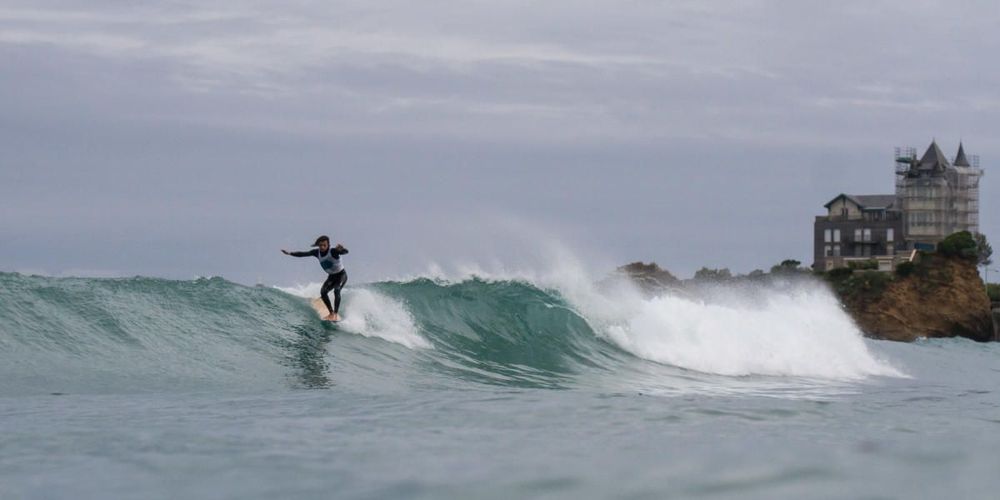 Not far from the city center, it is easy to walk to the center of Biarritz, but much less convenient by car: it is very difficult to park nearby, you will probably get your luck at the parking up the cliff.

You will find different places to eat near the beach, if you want to taste local wines around a plate of cured ham with friends you can go to the Artnoa or for lovers of beautiful views and sunset, you will find an unequaled on the Basque coast at the bar Etxola Bibi. For a full meal there is the restaurant Surfing very welcoming and with a breathtaking view.