DISCOVER THE SURF SPOTS OF THE BASQUE COAST: La plage des 100 marches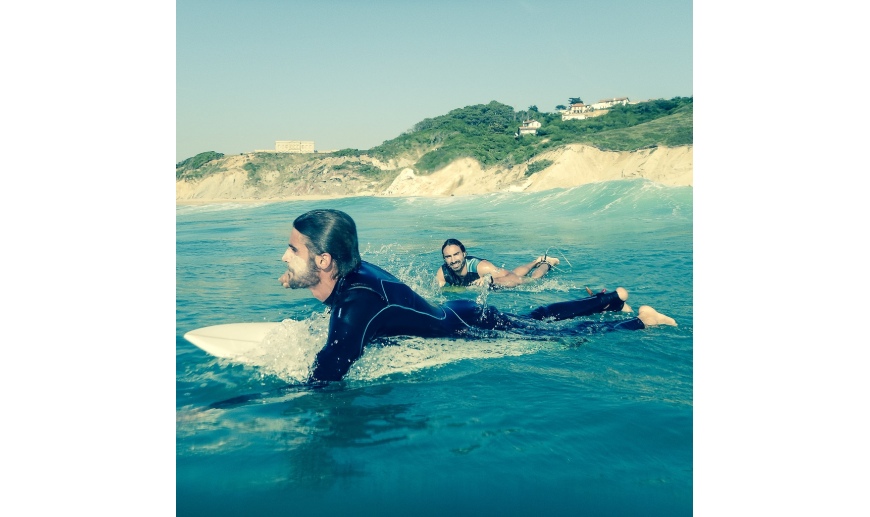 SURF SPOTS IN BIDART: La plage des 100 marches
The "plage des 100 marches" is located in the north side of Bidart, it is quite isolated and calmer than the beaches of Biarritz. Its calm is due to its difficulty of access, indeed, do not hope to park straight on the beach, as its name indicates it is bordered of a big valley which one can cross in borrowing the famous 100 steps. There are 3 ways to access this beach:
- You can park at the top of the valley "le plateau de bidart" and walk down.
- You can also park at the Erretegia beach parking a little further south and walk along the seaside (only at low tide).
- The last solution is to park in front of the driveway leading to Le Pavillon Royal campsite and walk to the beach via this driveway.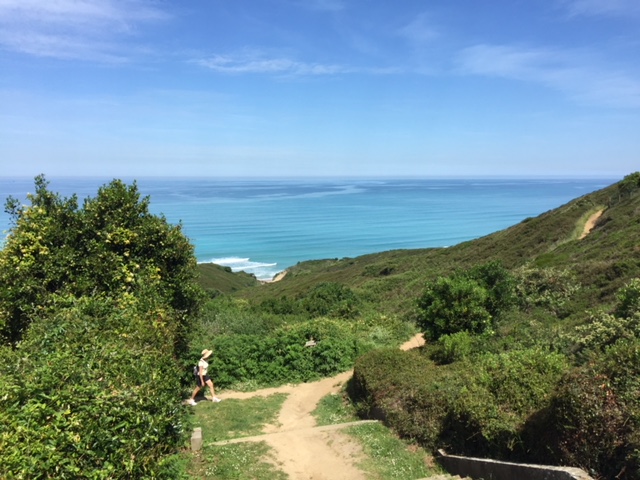 This spot not only has the advantage of not being too crowded, even during the season, but it is surfable at any tide, although better at mid-tide. The spot has a rocky bottom and sandy. The spot mainly works for a swell ranging from 3 to 6 feet with an East / South-East wind.
Notice to nature lovers, it is one of the wildest beach on the coast, it is not supervised, and naturism is allowed.