Surfing in the Landes : the best spots and forecast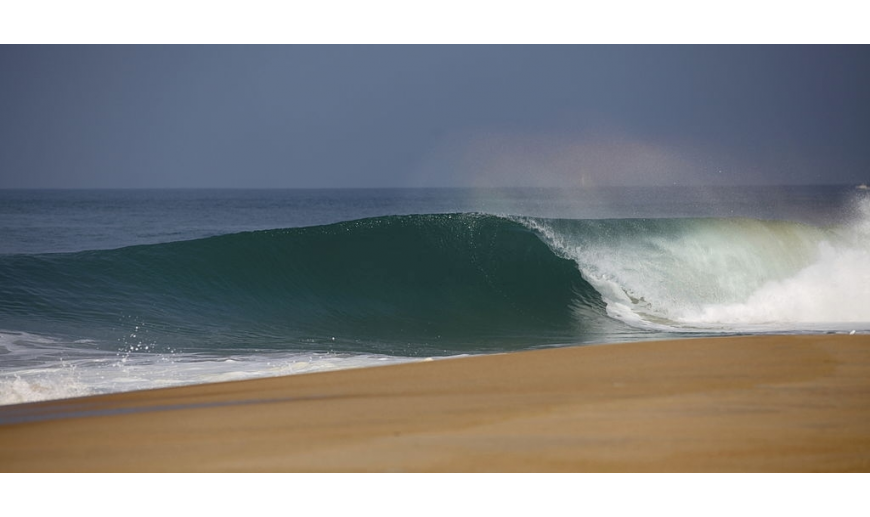 You are planning a trip to "Les Landes" and you are looking for the best spots to surf? After having presented you the best protected surf spots in the Basque Country, Marty Surf Delivery's team offers you today to better understand the forecast and to discover the best spots in "Les Landes"! 
On the menu our top 10 of the best surf spots in Hossegor and around:
"Les Landes" is one of the best surfing destinations in France. In summer, you will discover beautiful white sand beaches and especially incredible waves. 
You will have almost no chance not to have waves thanks to the gulf of Capbreton which allows the swell to be less slowed down and thus bigger waves on the coast. 
Before mentioning the best spots, here is some advice according to your level of surfing to take advantage of these magnificent waves in complete safety.
What are the best conditions to have nice waves in Hossegor and around ?


For experienced surfers : a swell between 1m50 and 2m, a not too high peak wave period and an East wind not too consistent will offer you the best sessions. When the peak wave period is above 12, 13 seconds there is a chance of saturation, but you can always find a place to surf. Above 2m, it is hard to go through the lineup, the only disadvantage of the area is that the spots saturate easily. 
For intermediate surfers : To get the best waves and improve quickly our advice is to go surfing between 0,5m swell and 1,5m with an east wind and not too many periods. Above 1.5m, you risk burning your wings. If in doubt, you can ask the lifeguards if intermediate surfers can get into the water. 
For beginner surfers: "Les Landes" spots are ideal for beginners. All beaches have sandy bottoms. Beach breaks have the advantage of being less risky than rocky bottoms. In addition, the foam waves on these beaches are perfect for learning to stand up on your board. Last thing to know to be safe, it is advised to always go surfing around the low tide (from 3 hours before to 3 hours after). 
Now that you know more about the best forecast to enjoy the breaks of Hossegor and Les Landes, we'll tell you about the different surf spots.
1) Surf spots in Labenne, Ondres, Tarnos
Located at the limit of the Basque Country and the south of Les Landes, it is the ideal place for the experienced surfers, the waves are hollow and powerful in shore break. It is also a great place for bodyboarders and bodysurfers.
It is nevertheless possible to progress with small summer conditions and a foam board (Link to the board). And above all, you will have the chance to evolve on wilder and more natural spots. 
Examples of spots :
Labenne: Main beach
Ondres: Main beach
Tarnos: Metro beach, La Digue (heavy locals)
2) The surf spots of Moliets, Messanges and Vieux-Boucau
North of Seignosse, awesome beach breaks can offer very nice tube riding waves when the sandbanks are right. Less popular destinations you will find more space and empty sur spots if you walk a little bit on the beach. The spots often have beautiful long and hollow waves. 
Some surf spots:
Moliets : la Centrale, la Sud
Messanges : la Centrale, la Sud
Vieux Boucau : la Sud, la Centrale, Plage des Sablères (North)
 3) Surf spots in Seignosse, Hossegor, Capbreton
With its XXL barrels and powerful waves, Hossegor has become the mecca of French surfing. And yes, we hear about it all over the world for its strong beach breaks which can offer magnificent tubes. An international destination that satisfies all levels. With a little luck, you can surf next to one of the best European surfers during your Hossegor trip.
Some spots: 
Seignosse : Les Casernes, Le Penon, Les Bourdaines, Les Estagnots
Hossegor : Les Culs nus, La Gravière, La Nord, La Centrale, Le Point d'Or, La Sud
Capbreton : Le Miramar, Le Prévent, Le Santocha, La Piste, VVF
You will have understood, whether you are a beginner or an experienced surfer, you will find waves that suit your level in Les Landes. Take the time to walk on the beach, to get away from the main entrances and you will have the best sessions of your life. If you don't know what type of board to choose, feel free to message us (LINK to page with number). We will advise you on how to optimize your sessions and can deliver the right board for your level and conditions so you can have an amazing vacation in the Landes. 
Good Surf, 
Marty